It was a beautiful day so I took these pictures on a break from work: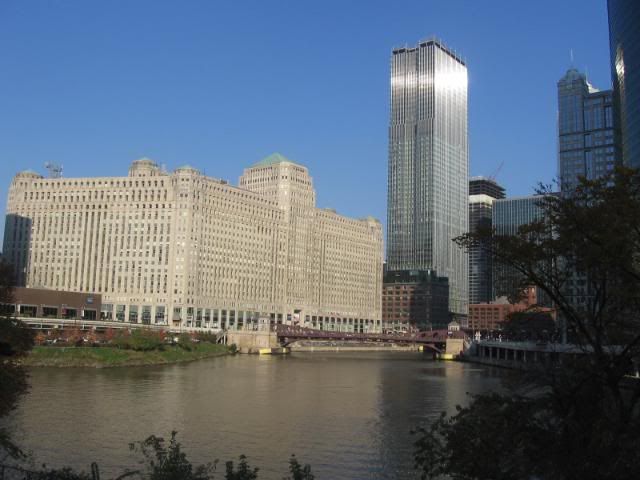 I went down to Congress Parkway and people were already lining up at 2 pm: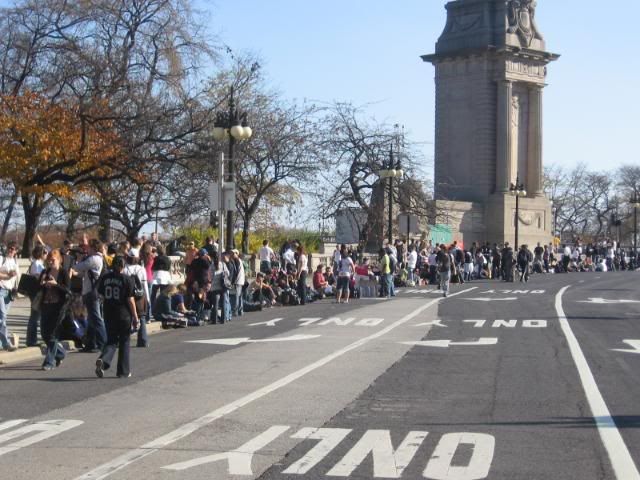 After work I met up with some friends at Kasey's Tavern in Printer's Row.
One night every four years my dream comes true-7 screens of politics instead of sports. Ha!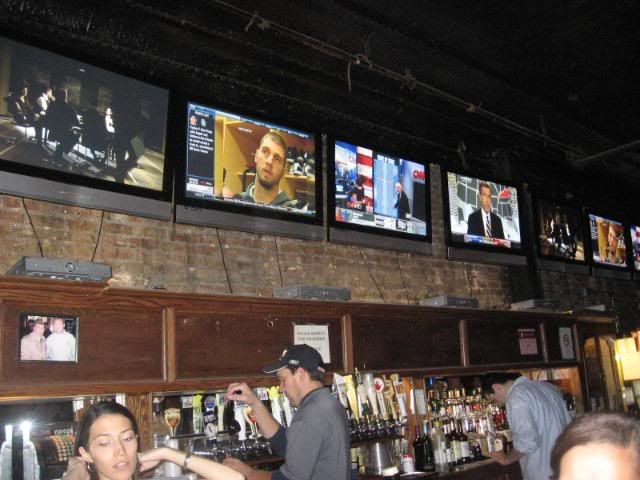 My friends from Detroit had just made it in on the Amtrak and even though they didn't have tickets for the rally they were ready to celebrate-and celebrate we did: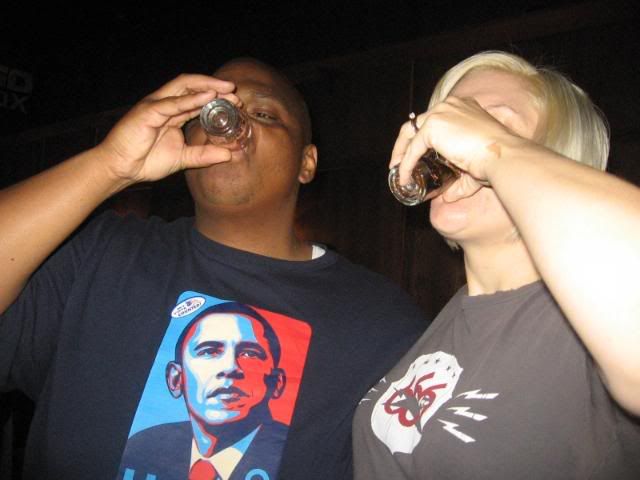 We headed over to the rally at about 8:30. The line was damn long but we made it in just as they announced Barak Obama as the 44th President of the United States of America.
We were very happy:
The crowd was huge but everyone was so civil.
Outside of Grant Park the crown was even bigger and still very civil. It was an impromptu parade down Michigan Avenue.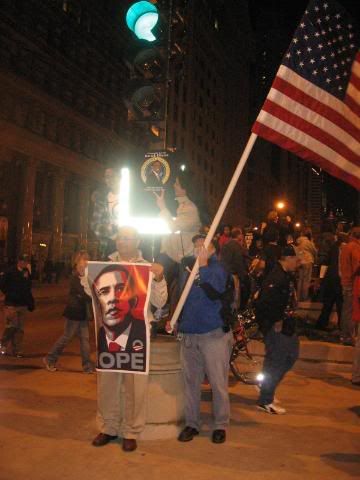 My vote for cheesiest shirt of the night:
Tired but happy today!